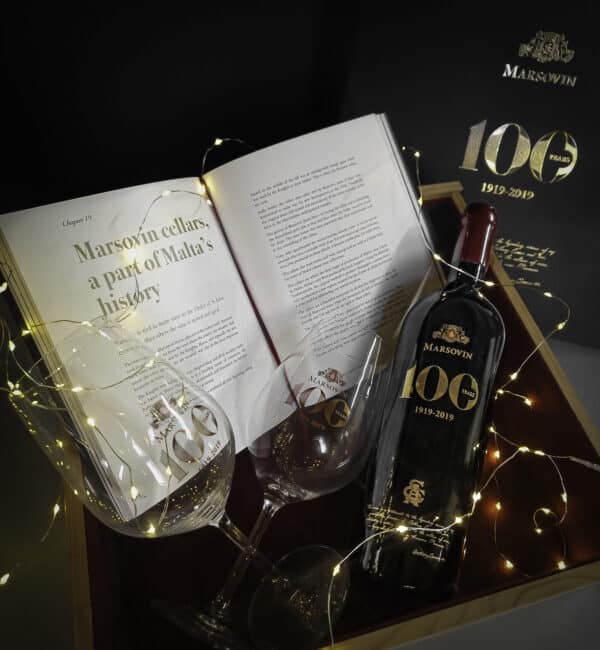 100th Anniversary Gift Box
Marsovin is offering a limited edition 100th Anniversary gift box; an ideal Christmas gift for wine enthusiasts.
The gift box includes a 75cl bottle of our 100th Anniversary wine, two special edition 100th Anniversary wine glasses and "A Century of Wine – The Marsovin Story" – Maltese writer Victor Calleja takes us on a journey to better understand the history of Marsovin from inception to date. All items are presented in a custom premium wooden box.
€85.00 Incl. Vat
It's About Style
---