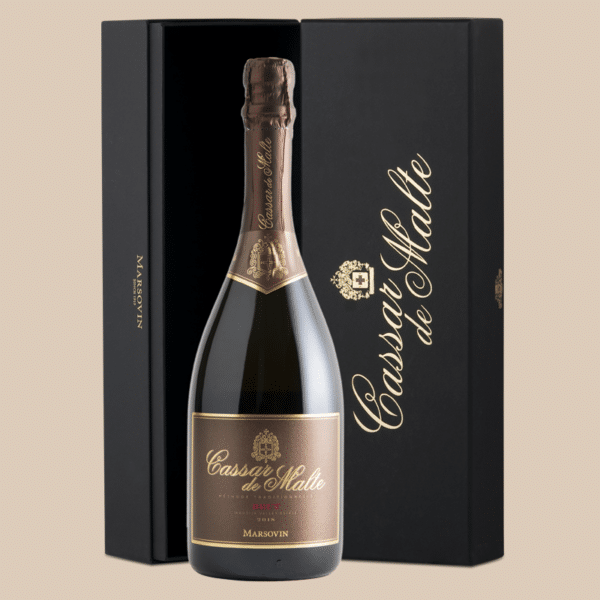 Cassar de Malte 75cl with Gift Box
Malta's only Brut created entirely using the 'Methode Traditionnelle.' It owes its character and finesse to the Chardonnay grapes harvested in the Wardija Valley Estate and to a minimum of 12 to 24 months maturing on the yeast lees in the bottle. Its bouquet is typically complex with lingering floral and fruity notes. It is invitingly rich, full in taste and complemented by its pleasant natural sparkle.
This product comes in an elegant single bottle gift box.
€35.00 Incl. Vat
It's About Style
---