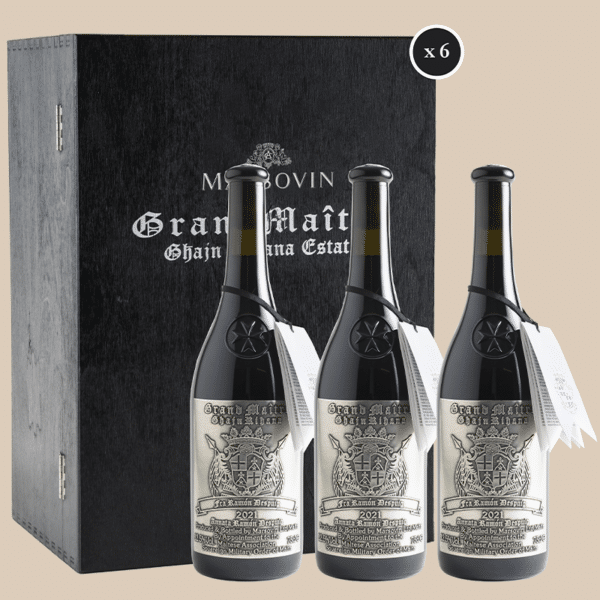 Grand Maître 2021 | box of 6 x 75cl
Grand Maître is crafted from a premium blend of hand-picked Cabernet Sauvignon and Cabernet Franc grapes, carefully harvested from our privately owned estate, Għajn Riħana, nestled in the serene foothills between Bidnija and Wardija. It is the epitome of our commitment to quality and winemaking.
The 2021 vintage was characterised by an early downpour in Autumn followed by a warm winter. Spring started off with a cold spell, retarding bud burst. Temperature soon picked up to norm with a very hot summer to follow. These conditions delayed the harvesting to as late as early October. The resultant wine produced has all the characteristics of a fine wine that should age well. Deep in ruby colour the fruity nature of the wine, mainly black cherries and raspberries, is balanced with elements of sweet spice on the nose. The palate is very similar in nature, having a full-bodied structure whilst also carrying hints of oak and vanilla.
This product comes in an elegant gift pack.
€313.50 Incl. Vat
It's About Style
---